Customization
Pimp your Raise
If you want to take your already cool keyboard to an entirely different level, you've come to the right place.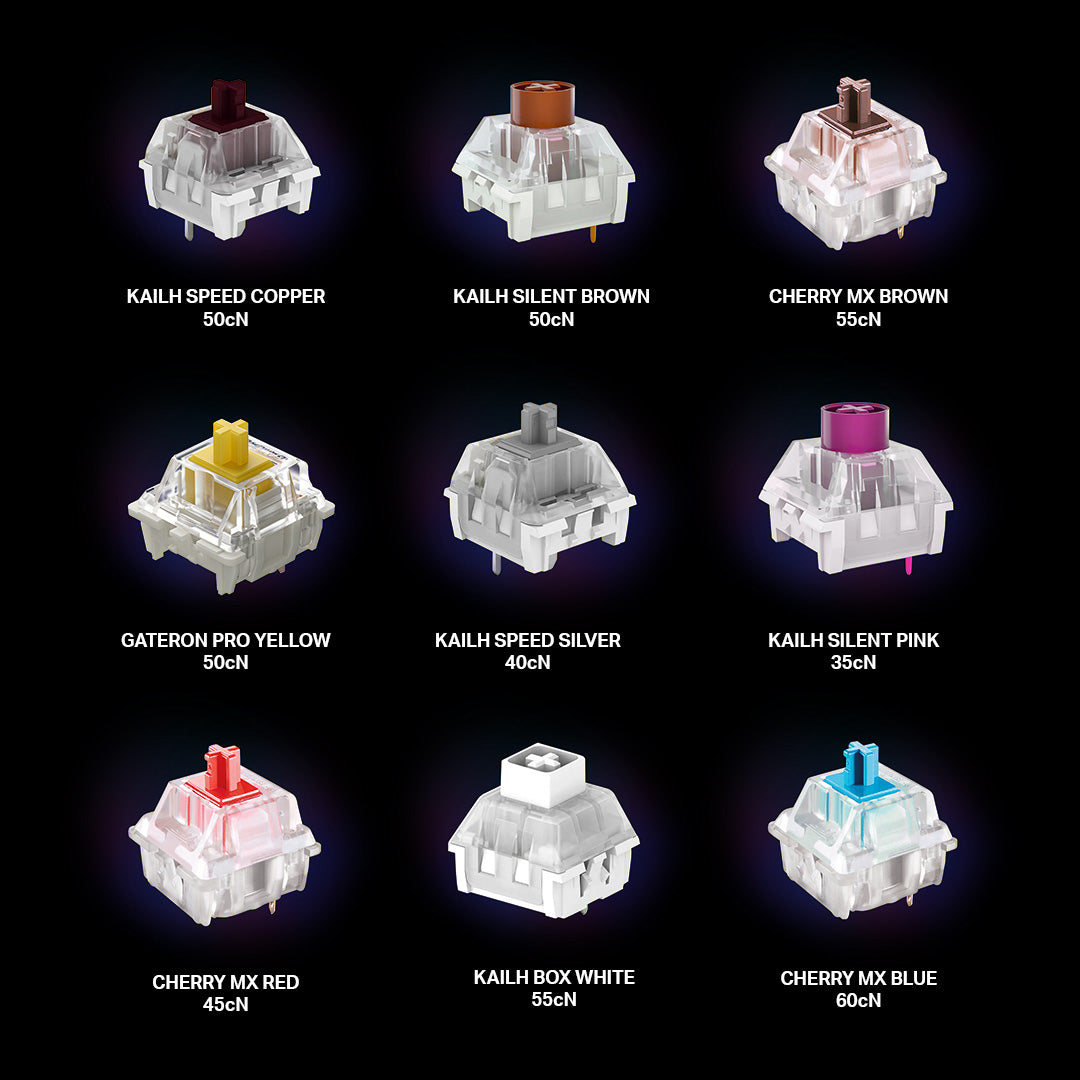 Switches
The Dygma Raise is a hot-swappable keyboard, which means you can change your switches whenever you want.
However, with so many options out there, you might feel overwhelmed, so we're here to help: here's a video to understand the basics about switches.
You can also read our article with all there's to know about switches.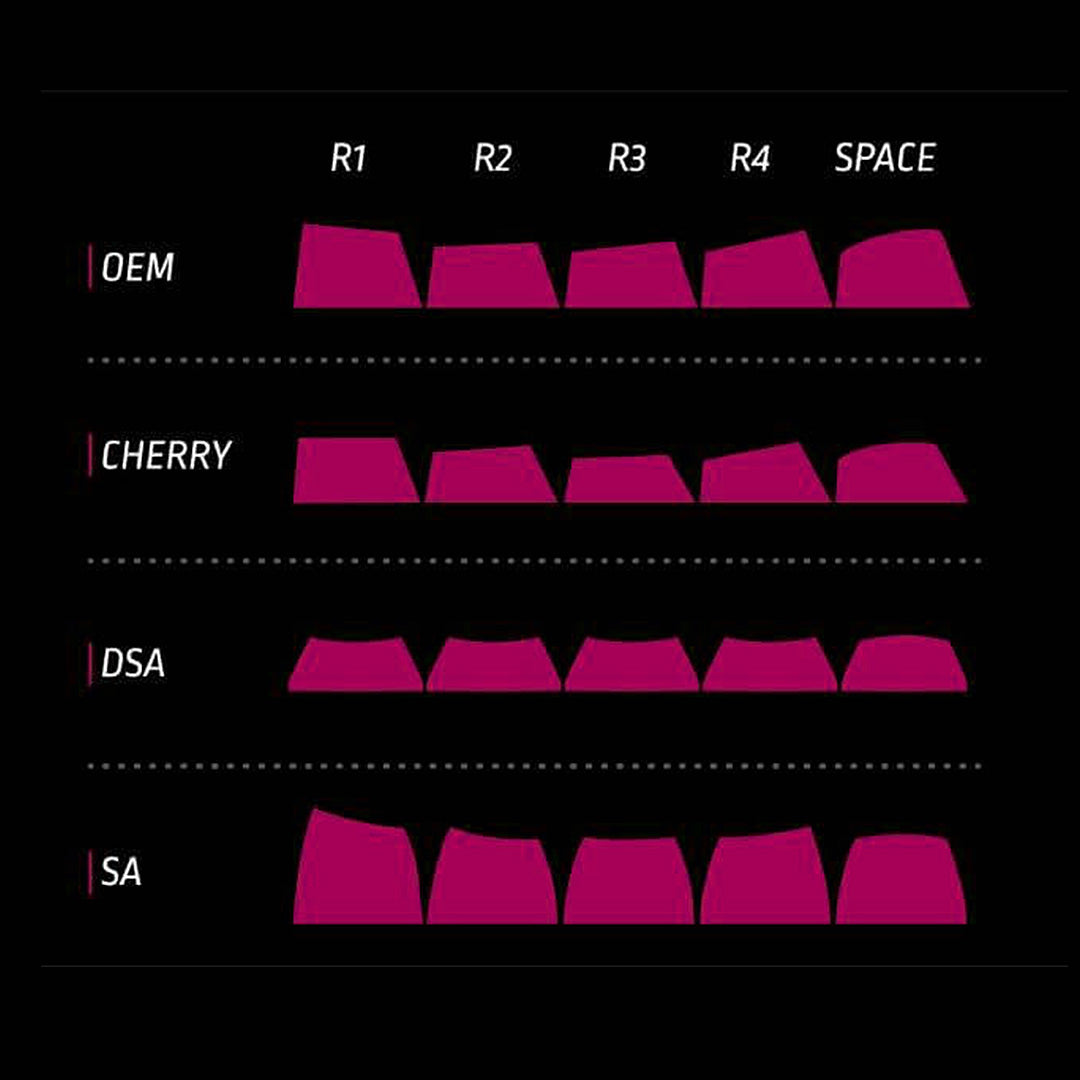 Keycaps
Keycaps come in all shapes and sizes and it's important that you choose the right keycaps for your keyboard.

The Dygma Raise can support a variety of profiles for different use cases, here's an in-depth video explaining keycap profiles!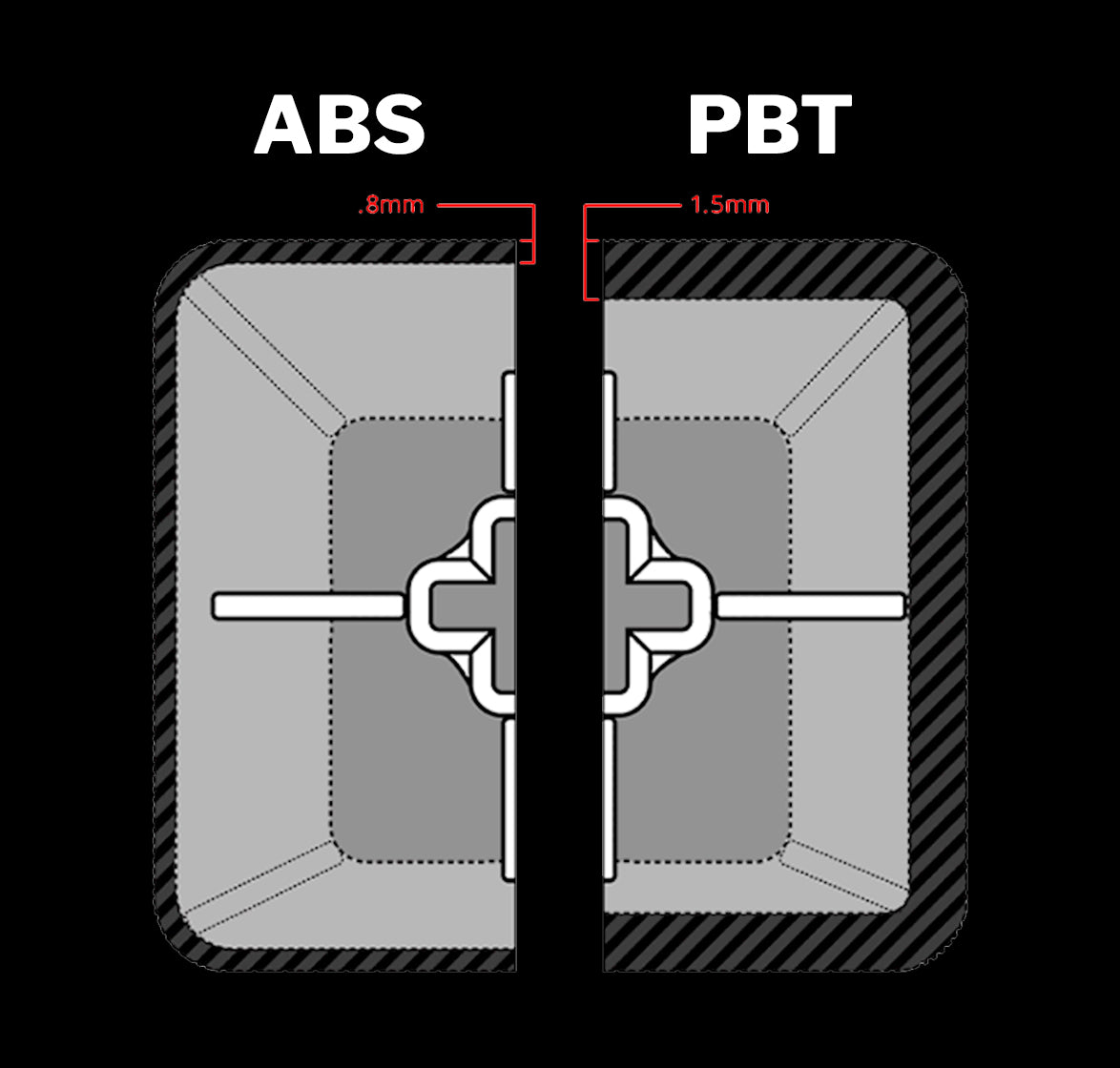 ABS vs PBT
And we've also got a video explaining the difference between ABS and PBT keycaps.
But if you really want to go deep into this rabbit hole, we suggest joining our Discord
Make your keyboard sound even better!
There are a few other modifications that you can make to your keyboard to take the acoustics to the next level.
For example, you can tape your stabilizers and the inside of the keyboard, and you can also lube your switches.
Watch the video on the right to get an idea of everything you can do, and we also have a detailed video on how lube switches right below.
Need help dissasembling your keyboard? Watch this guide!
Repair, modify or deep clean - the choice is yours.
Inspiration from our community
Do you want to go back for more?
Ok, you asked for it. Don't complain later.